A comprehensive mobile platform for employee training on-the-go
No-code platform and app builder for corporate universities and learning centers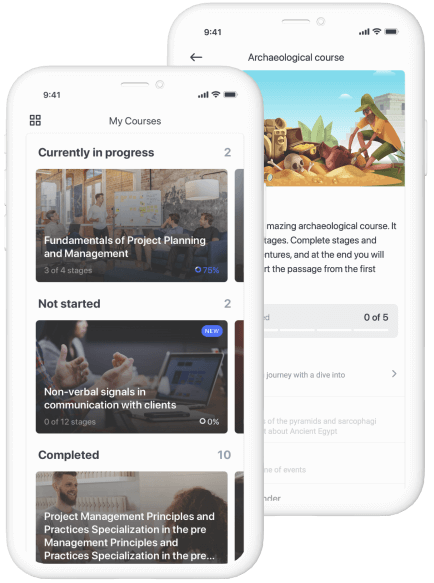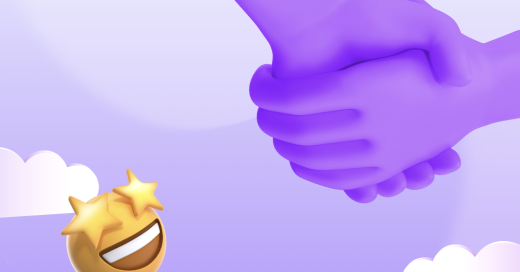 Onboarding
Help new employees settle in and get up to speed.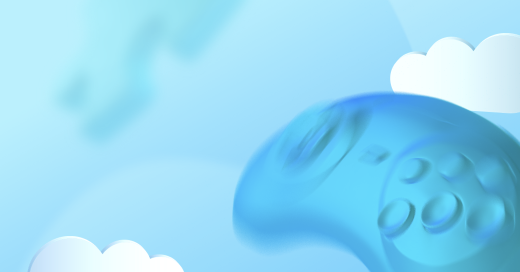 Continuous learning
Add some spark, drive, and mobility to your staff training and development programs.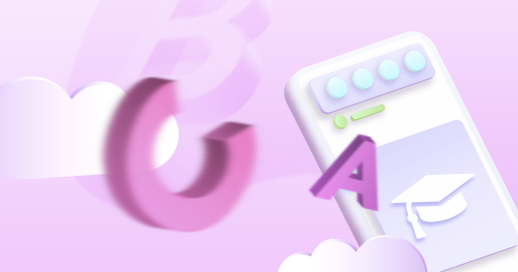 Front office training
Empower your frontline employees with a mobile knowledge base. Test their skills and knowledge.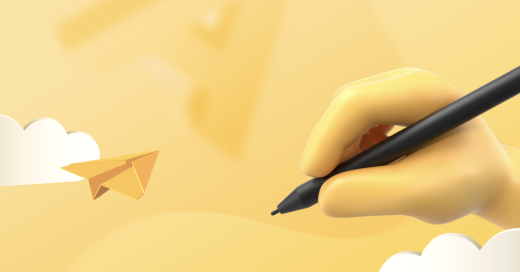 Blended learning
Create a single mobile platform for in-person and online learning.
"When nothing is occupying my attention, the first thing I do is reach for my phone" - 77% of people aged 18 to 24 agreed.
Marketingimpott & Microsoft Corp.Study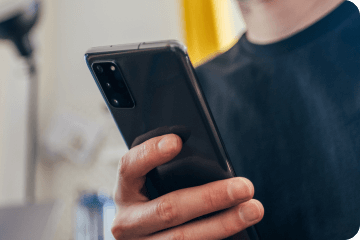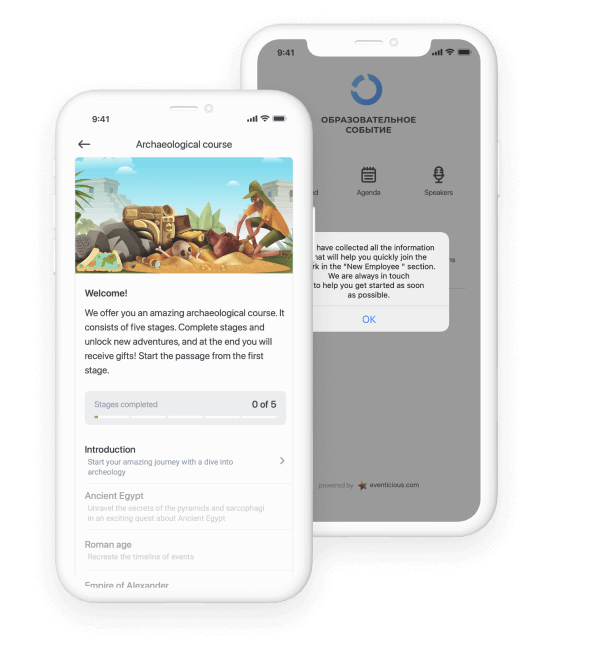 Allow your employees to learn and grow at their own convenience and pace.
Add game elements to challenge your employees and ignite their interest in learning.
Use push notifications as action triggers to increase engagement
Build a community around learning, with news feed, discussions and chats
A
talent

development tool for modern workplace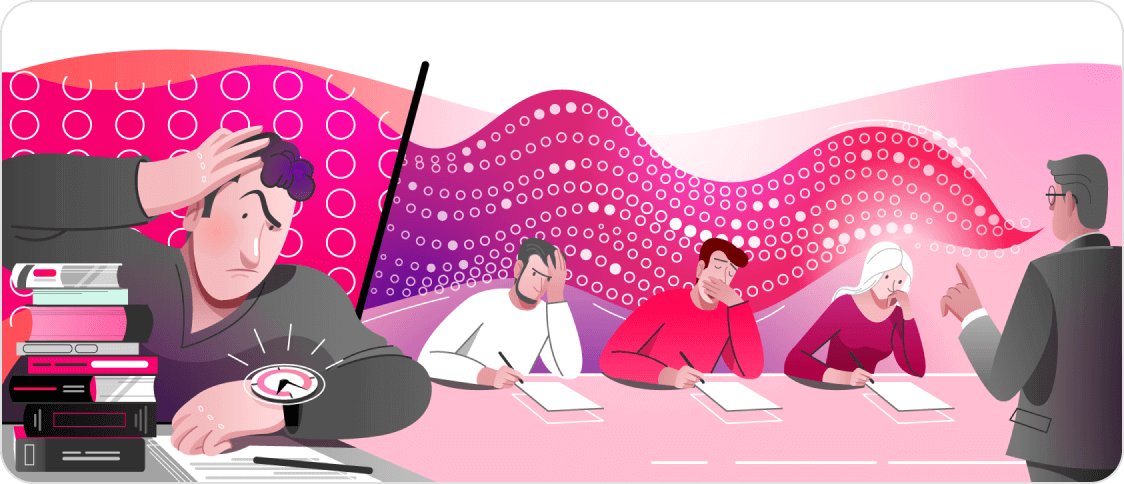 Traditional approach
Employees have to take hours and even days off work to complete in-person or LMS training
If training is not mandatory, the attendance is poor: work takes priority over personal development
Motivation and engagement are low. Training is perceived as something boring that needs to be done.
It's hard to identify gaps in knowledge and track learning progress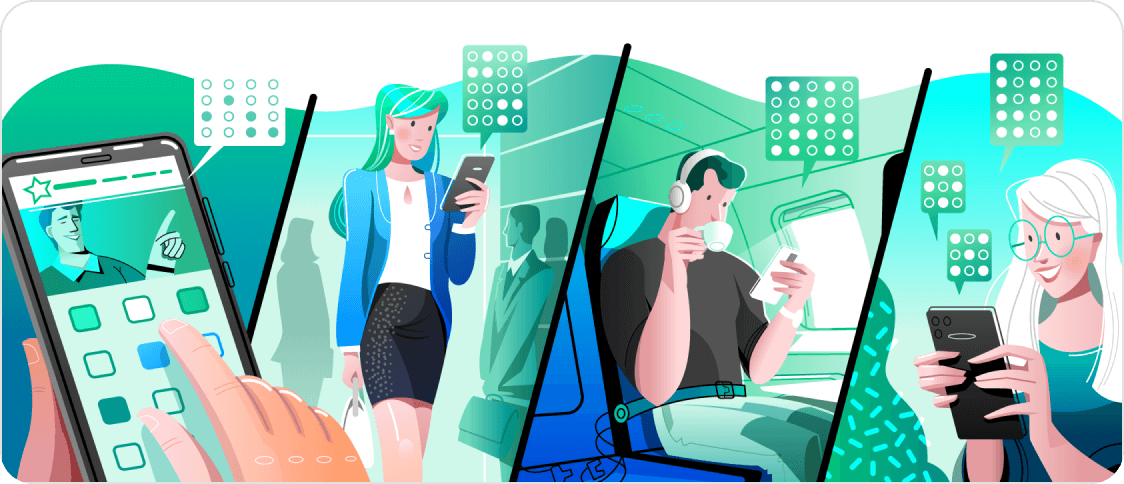 Modern approach
Learning on a mobile device: at any place, any time, and any pace.
Courses are split into short modules that can be easily completed in 10 minutes or less
Motivation through gamification, a rating and achievement system, community support, and automated triggers
Learning progress is closely monitored; individualized learning tracks and in-depth engagement analytics are just a few clicks away.
We'll do all the work for you!
We'll convert your existing training programs and courses into the mobile format and help with embedding the platform into your corporate business processes
A ready-to-use solution
in just 5 days
An easy-to-use
administration system
A simple and user-friendly interface where you can easily create, fine-tune, and assign courses. Integrate the mobile app with your corporate LMS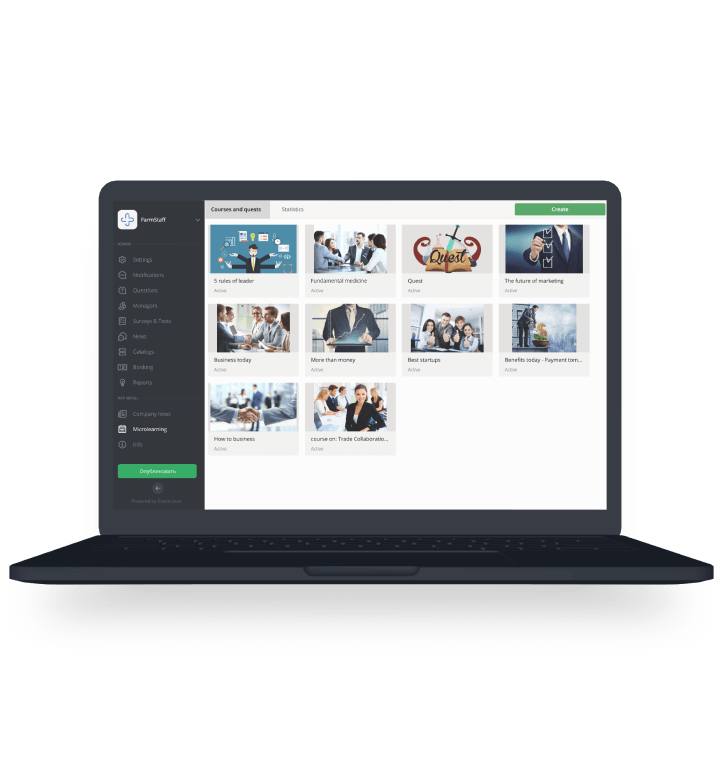 A mobile app
for employees
Allow your employees to learn and develop their skills on-the-go. Send push notifications to increase their engagement.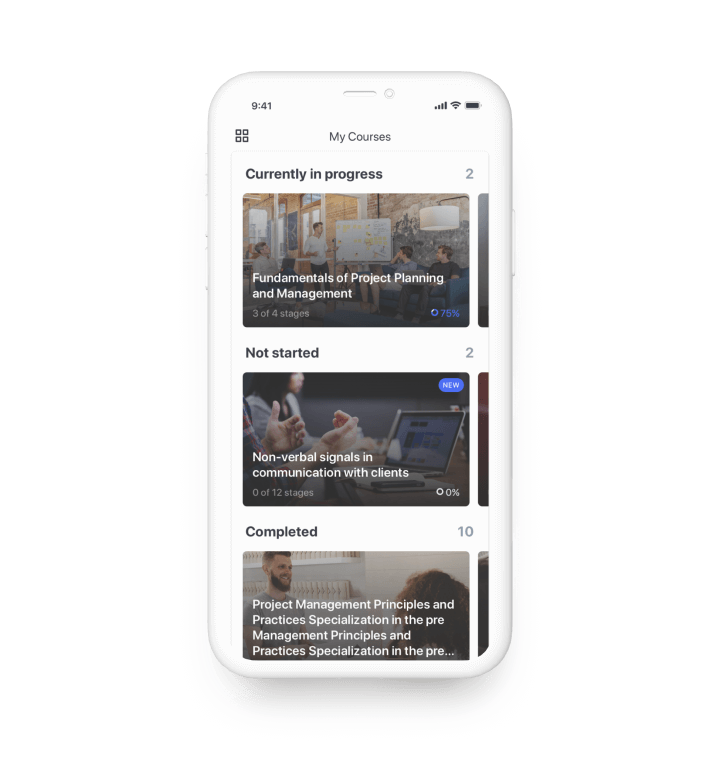 Mobile management panel
Empower your managers with a hands-on supervision tool. Give them access to course results of their teams, along with stats and analytics.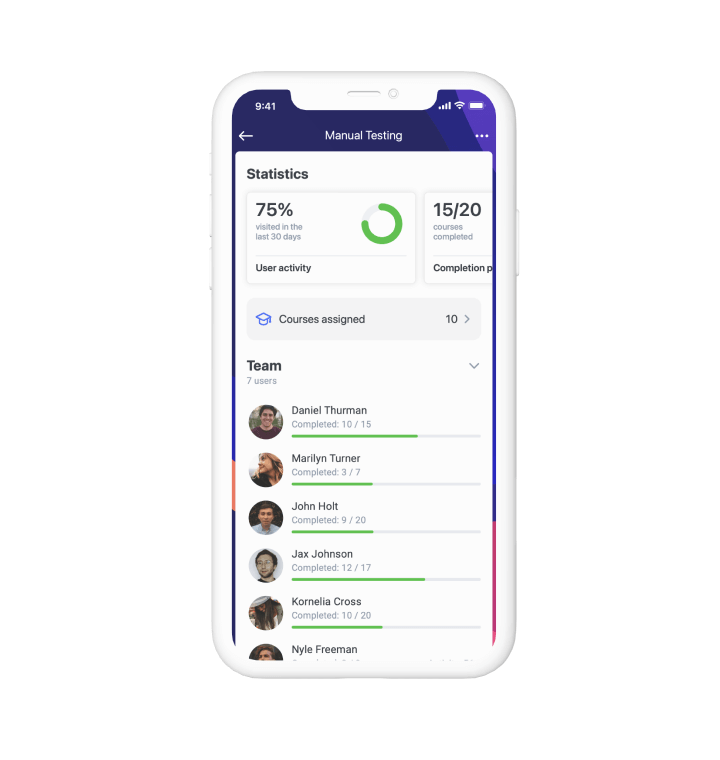 20+ modules
from your company's news feed to e-library
Event and training calendar
Signup for company activities, schedule of events
Corporate knowledge base
with quick access to needed information
Motivation and engagement
through ratings and gamification
Build a community around corporate learning
Expand the app by adding an internal social network with group chats and direct messaging, news feeds, and photo gallery.
Use the power of the community to emotionally engage employees in the learning process.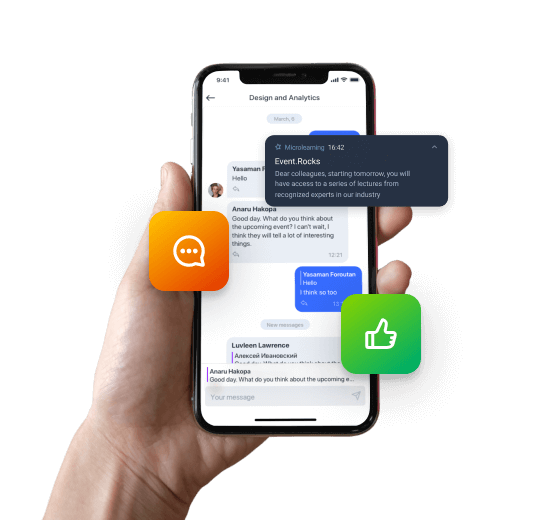 Personal data security
All personal data of users are stored on servers that meet relevant privacy certifications, including ISO/IEC 27 018 for protection of personal data in the cloud, the EU/US Privacy Shield and the European Union's GDPR.
Professional

development team

This product is developed by Eventicious LLC, a developer of apps for corporate events and training programs since 2014
20+

years
of mobile app development

1 600+

projects
in 30 countries